Thank you for your consideration in choosing Stratum-Norchief to be your management company.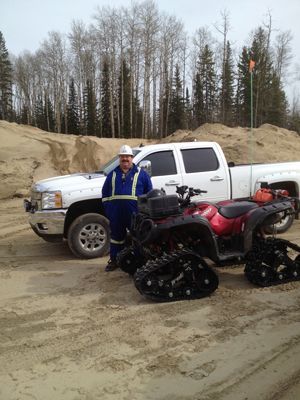 Our platform is simple – to be honest and dependable. We promise to provide our consultants with an exceptional level of service.
For over 40 years, Stratum-Norchief has been an Alberta-owned company which prides itself on the quality and calibre of our consultants. We would appreciate an opportunity to discuss your requirements and the value we provide to our team of consultants. Stratum-Norchief strives to provide professional, helpful and friendly service as your management company.
If you are looking for an opportunity, Stratum-Norchief will ensure we locate an assignment that both compliments your skill sets and accounts for your knowledge, skills, and abilities.
Ensuring the right fit between consultant and client is always a key priority in our assignments.
Advantages
We make business more efficient for our consultants by offering the following services:
Competitive day rates

Payment twice monthly through direct deposit

Front-line accounting and administration support ensuring invoicing is correct, resulting in no delayed payments

Daily monitoring and proactive warnings of industry tickets, training, vehicle insurance, WCB, CGL insurance, driver's license, etc., helping to ensuring nothing is expired or non-compliant

Standardized invoicing for consistent reporting and accounting

No subscription fees necessary for client-specific invoicing systems such as Open Invoice and Cortex
No registry fees: you are covered under Stratum Norchief's health and safety registry with ISNet and Complyworks

HSETracker system is complimentary and fully administered by Stratum-Norchief

Assistance with the process of new incorporations and onboarding to new assignments

Reduced rates for commercial general liability insurance

Friendly and supportive staff to answer any of your questions relating to your company's needs