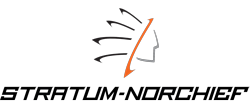 Through meeting client needs with transparent field-focused consultant management, Stratum-Norchief delivers timely and accurate service.
In addition to long term client relationships, Stratum-Norchief's foundation has been built upon an extensive roster of experienced consultants. By providing honesty, respect, and responsive service, Stratum-Norchief has developed a loyal network of consultants which are considered to be part of our ever growing family.
Stratum-Norchief possesses the ability to provide our extensive consultant workforce management service on fee-friendly terms. With many years of experience, we have developed people, systems and processes to ensure our consultants are compliant to both corporate and regulatory standards. We are built to manage liabilities for you.
Stability, flexibility, dependability, honesty, plus 40 years of experience and industry knowledge are core qualities to our business. We are committed to customer satisfaction and maintaining long lasting relationships with all our clients and consultants!
Message From The President
We at Stratum-Norchief have a mission: to build trust, through honesty and extraordinary service, creating sustainable value for our clients and contractors.
2016 was a year of exciting transformation. In August, the merger of Stratum & Norchief transformed us into a multi-disciplined, highly efficient company – with a stronger growth pipeline than ever before. With Stratum's innovation, and Norchief's exceptional quality and years of service, the blending together was a perfect match. Within the new Stratum-Norchief, our commitment to quality, sustainability, and respect remains paramount.
We endeavour to create a specialist consulting company that would continue building on the earned reputation over the more than 40 years of service in this industry. It is the ultimate compliment to our company when current clients are genuine in that Stratum-Norchief plays a key role in the success of their operations.
As Thomas Jefferson once said: "In matters of style, swim with the current; in matters of principle, stand like a rock."
As we look to the future, we at Stratum-Norchief believe that we can only thrive when we act with responsibility, transparency, and accountability toward our clients, employees, and contractors. To create sustainable, enduring value, we must devote ourselves to protecting and living out our mission statement every day. We must continually strive to make our business the best it can possibly be, partnering with all those we have the privilege of working with and around.
Sincerely,
Marlin Redpath
Since 1976, Stratum-Norchief has been known for its high level of integrity, fairness, and professionalism when it comes to providing our clients the best suited field consultants (contractors) for their projects.